Bring Prehistory to life through a WOW trip led by costumed educators and experience first-hand changes in Britain from the Stone Age to the Iron Age and the impact of the Roman invasion on Britain. Celtic Harmony has provided outdoor heritage education for 24 years in the UK's largest reconstructed Iron Age settlement located in beautiful woodland alongside a Prehistory Centre with exhibition and Palaeolithic Cave.
Immerse your pupils in the sights and sounds of ancient Britain on our themed days packed with activity from Mammoth Hunting as Neolithic Hunter-Gatherers to Archery as Iron Age Boudicca Warriors. Cover nearly a million years in one day with Bronze Age Beaker Pottery on the Prehistory Experience!  New for 2023 get creative on the Prehistory Art Day with activities from cave drawing to metal work or stay over on a residential trip from 1 night Prehistory explorer to 2 night adventure!
Celtic Harmony has the LOtC quality Badge with measures in place to keep you safe on your visit.
Stone to Iron Age Experience
Ages:  Key Stage 2
Experience life from a  Stone Age Hunter Gatherer to an Iron Age Chieftain!
Boudicca's Warriors
Ages:  Key Stage 2
The Romans are coming and Boudicca has called on all Celtic villagers to fight!
Prehistory Experience
Ages: Key Stage 2
Explore 3.3 million years of Prehistory in one day guided by our expert time travelers dressed in full costume.
Iron Age Farmer
Ages: Key Stage 2
Learn hands-on from our millers, weavers and herbalists as you experience life as an Iron Age farmer for the day!
Stone Age
Ages: Key Stage 2
Survive as Neolithic Hunter-Gatherers and watch the Friction Fire Lighting display!
Chieftain
Ages:  Key Stage 2 & 3
Learn skills from our clan of Archers, Hunters, Warriors and Druids to become as brave and wise a leader as Boudicca!
Woodsman
Ages: Early Years
Discover the Outdoor Classroom with this one day Forest School experience!
Art in Prehistory
Ages: Key Stage 2
A creative journey through a million years of Prehistory Art and a chance to for your students to create their own artifacts.
Residential Trips
Ages: Key Stage 2
Experience a residential trip to our reconstructed Iron Age settlement
We have been providing Prehistory experiences to improve children's wellbeing for 22 years and hold the Learning Outside the Classroom quality badge for the high standard of outdoor education. The education programme develops confidence through the visual results of practical activities and an understanding of our cultural roots, to create strong citizens for a more sustainable future.
We look forward to giving your pupils the 'best day ever' experiencing Prehistory in the safe outdoor setting of Celtic Harmony Camp, Bourne Wood.
Please take a look at our videos of visiting teachers and some of our costumed educators.
Interview from a visiting teacher
Interview from a visiting teacher
Interview from a visiting teacher
Interview from a visiting teacher
Message from our CEO and Educators
Superb day and it was great fun! All practical work and experiences are really important for learning.
An excellent fun-filled day about the Stone Age. The education officers were very enthusiastic and helpful. Great with the kids. We will go back to school with some great memories!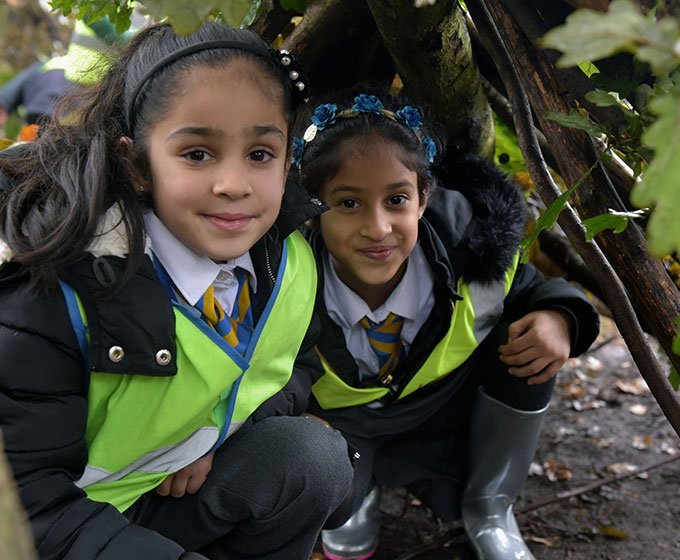 See our other Day Trips at Celtic Harmony