Day Trips & Residential Experiences
Celtic Harmony is an 'out-of-school' activity provider delivering high quality Prehistory education activities for schools and education groups as part of the National Curriculum KS History Framework. School trips and residential visits provide a unique first-hand experience of changes in Britain from the Stone Age to the Iron Age and the impact of the Roman invasion on Britain in particular British resistance, for example Boudicca.
We are taking school trip bookings for summer 2021 and the 2021/2022 academic year and look forward to welcoming your group for an inspiring day out in Prehistory.  We are offering school day trips from the Summer Term and will resume school residential trips from the 17 May delivering activities in educational bubbles and following the relevant government guidance.
We guarantee that if you book today and need to cancel due to Covid 19 government restrictions we will offer a full refund.
Celtic Harmony Camp is a Covid Secure Venue set in 13 acres of woodland with space for children to spend the day outdoors in the open air. We have precautions in place including more hand wash and anti-bacterial stations and deep cleaning of resources and facilities between bubble visits.  The health and safety of visiting children has always been our utmost priority. Our school opening plan and risk assessment are available on request by tel: 01438 718543 or email [email protected].
Please take a look at our videos from September/October 2020 visiting teachers and some of our costumed educators.
Interview from a visiting teacher
Message from our CEO and Educators
Interview from a visiting teacher
Interview from a visiting teacher
Interview from a visiting teacher
Interview from a visiting teacher
We have been providing Prehistory experiences to improve children's wellbeing for 22 years and hold the Learning Outside the Classroom quality badge for the high standard of outdoor education. The education programme develops confidence through the visual results of practical activities and an understanding of our cultural roots, to create strong citizens for a more sustainable future.
We look forward to giving your pupils the 'best day ever' experiencing Prehistory in the safe outdoor setting of Celtic Harmony Camp, Bourne Wood.
Stone to Iron Age Experience
Ages:  Key Stage 2
Experience life from a  Stone Age Hunter Gatherer to an Iron Age Chieftain!
Boudicca's Warriors
Ages:  Key Stage 2
The Romans are coming and Boudicca has called on all Celtic villagers to fight!
Prehistory Experience
Ages: Key Stage 2
Explore 3.3 million years of Prehistory in one day guided by our expert time travelers dressed in full costume.
Iron Age Farmer
Ages: Key Stage 2
Learn hands-on from our millers, weavers and herbalists as you experience life as an Iron Age farmer for the day!
Stone Age
Ages: Key Stage 2
Survive as Neolithic Hunter-Gatherers and watch the Friction Fire Lighting display!
Chieftain
Ages:  Key Stage 2 & 3
Learn skills from our clan of Archers, Hunters, Warriors and Druids to become as brave and wise a leader as Boudicca!
Woodsman
Ages: Early Years
Discover the Outdoor Classroom with this one day Forest School experience!
Residential Trips
Ages: Key Stage 2
Experience a residential trip to our reconstructed Iron Age settlement
Superb day and it was great fun! All practical work and experiences are really important for learning.
An excellent fun-filled day about the Stone Age. The education officers were very enthusiastic and helpful. Great with the kids. We will go back to school with some great memories!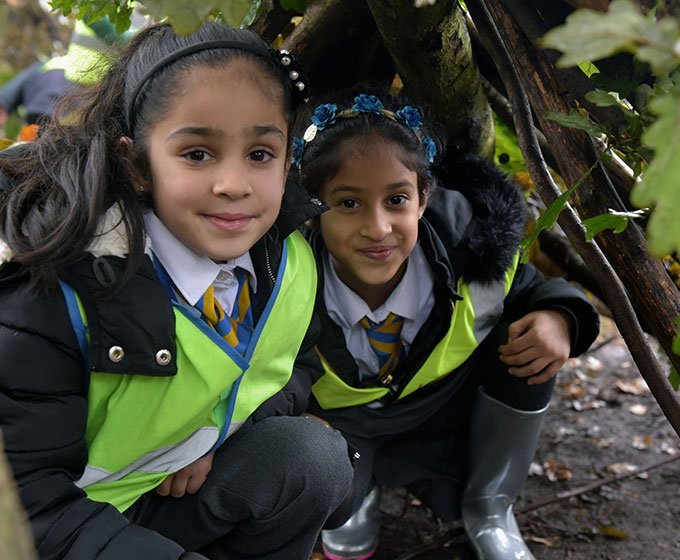 Subscribe to Our Newsletter
Get your Free 26 page Prehistory Lesson Plan with Cartoon Resources when you sign up for our E-newsletter!
Address
Celtic Harmony Camp
Brickendon Lane
Brickendon
Hertfordshire
SG13 8NY