Immerse Your Class in Prehistory and Sleep in a Roundhouse!
2 Day 1 Night Residential School Trip
Amaze your pupils, organise a once in a lifetime opportunity to spend the night in a reconstructed Iron Age roundhouse, sleep snugly under the thatched roof and awake to the morning chorus on an outdoor residential!
Experience how our ancestors lived, practising everyday jobs from hunting and gathering in the woods to wattling fences and watching  primitive skills demos from Friction Fire Lighting to Flint Knapping.  Sit down to a tasty dinner, before enjoying an evening of traditional games and crafts from Bronze Age pottery to making Celtic Dreamcatchers.
Explore the woodlands by night on the bat walk and then let our storytellers take you to a time of heroes and giants with traditional storytelling around the fire. As the sun goes down, return to your cosy roundhouse to rest after your busy day of hands-on activity around the Prehistory settlement.  Refreshed after a healthy breakfast, experience life as Iron Age Warriors, learning the art of Archery and solve the riddles on the Quest, earning gold coins as your clan completes different challenges.
We have five 6m diameter roundhouses that are packed with modern comforts including: radiator heating, WiFi, electricity, lighting, painted insulated floor and walls, each one has a set of soft gym mats to cover the floor so the children have a comfortable night's sleep in their sleeping bags on this outdoor residential. Each roundhouse sleeps 12 to 14 pupils on comfortable matting on the floor. We provide guest beds for teachers in bell tents with complimentary tea and coffee during your trip!
Typical Programme
Day 1 Stone Age 10am-3pm
Friction Fire Lighting
Den building
Flint talk and Soap Arrow Heads
Hunting in the woods
Gathering and cooking
Wattle Fencing and Dyeing with Herbs
Evening Games
Orienteering
Field Games
Team Building
Pottery
Roasting Marshmallows
Celtic Dreamcatchers
Story
Bat Walk
Typical Menu
Dinner including Cheesy Pasta, Jacket Potatoes, baked beans, carrots/cucumber/ lettuce, dessert.
Continental Breakfast including yoghurt, croissant, juices, cereals
Mid Morning Snack of citrus fruit and flapjack
Packed Lunch with Cheese/Tuna/Ham roll, crisps and a snack
Day 2 Iron Age Warrior 10am-2.30pm
Woodland Quest
Warrior Headbands and Face Painting
Target Archery
Warrior Demonstration
Trade and Barter
A sample programme
"All activities super informative – really liked that staff could talk knowledgeably about any subject that the children enquired about." – Laura Elliman, St Catherine's School, May 2019
"I had an incredible experience there. The instructors were brilliant. The learning experiences for the children was fantastic. This venue is a hidden gem and surely others need to know about it. I found all the staff so polite and supportive. They modelled excellent behaviour and helped to bring out the best in all the pupils. The accommodation was exactly what we expected Celtic round houses and tents for the adults.
If you plan to go, do consider staying overnight the experience is well worth it." Errol Gayle, Farley School, May 2019
£169 / Student
Adult Helpers £40/adult/night
Including meal and breakfast
Exciting prehistory learning activities during your two days
Ratio of 1 adult helper to 8 Children
£500 non refundable deposit payable at booking
Minimum 25 pupils

Celtic Harmony is an education charity which aims to enable children to benefit from the Prehistory Experience.
We cannot ensure exclusivity during the residential visits, there could be another school on-site overnight during your stay.
Pupils are accommodated in roundhouses and teachers in bell tents and possibly roundhouses if available.
School trips with an overnight stay can be life changing experiences for young people.
We are campaigning for Brilliant Residentials to enable more young people to experience more high-quality residentials, which can lead to improved resilience, relationships, achievement and brighter, brilliant futures for young people.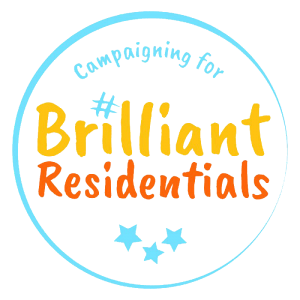 One of the best aspects of the residential was that the children were able to take part in practical activities. The children benefited most from working as a team and learning with practical tasks in the outdoors
Subscribe to Our Newsletter
Get your Free 26 page Prehistory Lesson Plan with Cartoon Resources when you sign up for Newsletter!