Celtic Harmony promotes the ethos of 'learning through doing' and our lifelong learning programme aims to stimulate a more active and sustainable way of life.
Are you a young person or adult interested learning more about conservation, crafts or outdoor education?
Then a volunteering role may be for you, from Heritage Conservation to Education!
Due to the outdoor nature of activities and the educational nature of the charity, and depending on your interests, we will guide you to the right course for you at an informal interview.  Please fill in the application form below so we can invite you to join on of our programmes.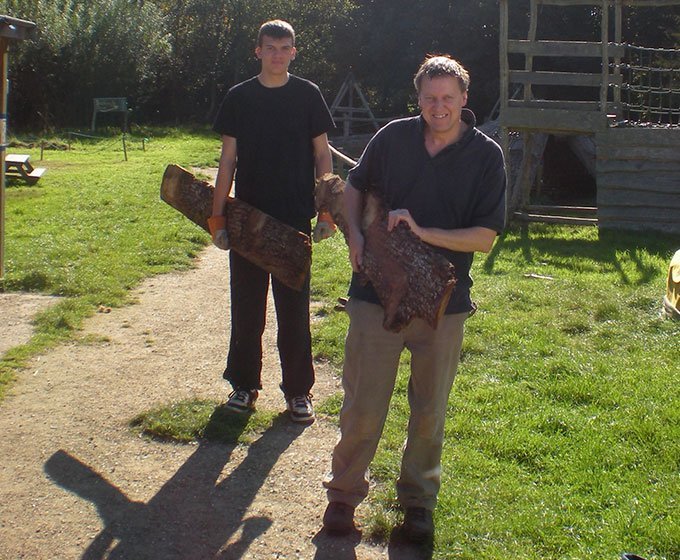 | | |
| --- | --- |
| Location | Celtic Harmony Camp – Brickendon Lane, Hertford, Hertfordshire |
| Role | Our skilled conservation team need help to conserve the natural habitats of Bourne Wood and maintain access facilities for visitors. |
| Duties | Activities vary from conservation work such as woodland management to wattle fencing to working on the herb garden. |
| Requirements | An enthusiasm for outdoor work (and warm clothing in the colder months!) |
| Age | 16 Years or over. |
| Hours | Flexible. The conservation team meets every Monday and Thursday 10-4pm, Volunteers are encouraged to join once a week. |
| Duration | On-going |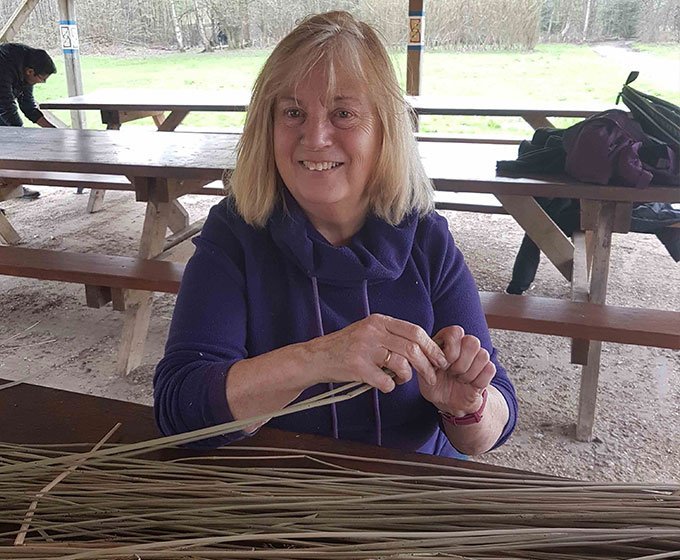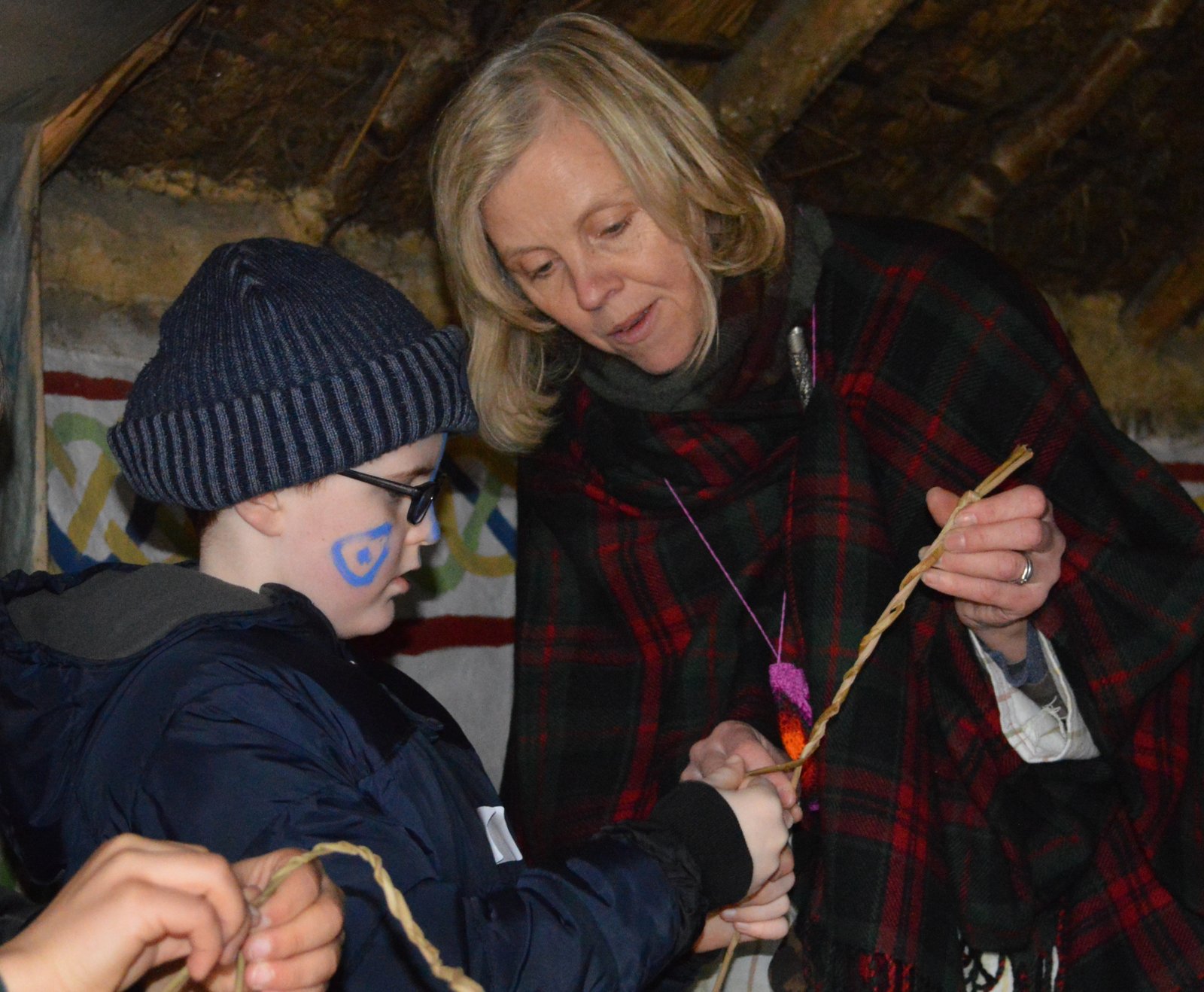 | | |
| --- | --- |
| Location | Celtic Harmony Camp – Brickendon Lane, Hertford, Hertfordshire |
| Role | We are looking for people to join our friendly education team to help lead school groups in costume at Celtic harmony Camp, the UK's largest reconstructed Iron Age settlement in Bourne Wood near Hertford. |
| Duties | You will learn how to set up, meet & greet and deliver hands-on heritage activities to primary school children.  You will follow a full in-house training, recording your experience on a log book and working alongside our dedicated education team. |
| Requirements | An interest in the Celtic culture, working with children and enthusiasm for the outdoors. |
| Age | 18 Years or over. |
| Hours | Minimum of 1 or 2 days a week. |
| Duration | On-going |
If you're looking for a day out of the office where you and your colleagues can gain new experiences, take part in team building exercises and boost your communications skills, then Celtic Harmony is for you.
Set in the tranquil and natural settings of Bourne Wood, the camp is a reconstruction of a Celtic Iron age Settlement, which includes a Chieftain Roundhouse, Iron Age Barn, Ancient breeds of Shetland Sheep, Herb Garden, Archery Field, Wooded Hunting Zone and acres upon acres of un-spoilt woodland. The camp allows you step back into Celtic times, enabling you to experience the ancient culture, crafts, and a range of activities.
There are various days in which you can book for your team building day, such as the Archery Challenge and the Iron Age Challenge, in which teams work together taking part in tasks, while learning ancient skills. There are also Conservation days, where teams of volunteers come and do Scrub Clearances around the camp and help maintain the Iron Age buildings and structures. The preparations of workshops are also available for groups to come and set up, which all goes towards our School & Family Programme and Social Enterprise.
We have had many successful team building days, Give & Gain day being one of them. This took place on the 18th May, where 8 employees from Sutton Affinity volunteered at the camp, by re-insulating our new Iron Age Barn, and did an excellent job. Chris Williams, Co-ordinator of the event had this to say:
"Located just outside Hertford this charity has, for over twelve years, been delivering high quality, hands-on heritage education and events focused around local Celtic traditions. They have an amazing Iron Age settlement with Roundhouses, Herb Garden and ancient breed animals set in 13 acres of beautiful woodland."
Chris Williams, Co-ordinator, 18/05/12
Refreshments and food can be provided if required. So if you would like to be able to give something back to the community, and experience things you wouldn't normally in the office environment, then come and step back in time at the Celtic Harmony Camp.
Subscribe to Our Newsletter
Get your Free 26 page Prehistory Lesson Plan with Cartoon Resources when you sign up for Newsletter!