Our Roundhouses
We have five brand new 6m diameter roundhouses that are packed with modern comforts including: radiator heating, WiFi, electricity, lighting, painted insulated floor and walls, each one has a set of soft gym mats to cover the floor so the children have a comfortable night's sleep.
We also have a Chieftain Roundhouse 11m diameter with lighting and painted floor and a small Bronze Age Roundhouse.
There are a total of seven Roundhouses at Celtic Harmony camp making us the biggest Iron Age village in Britain. Five of these are brand new, with insulated floors and walls; all are very comfortable to sleep in.
We provide camp beds for teachers and children just need to bring their sleeping bag and pillow. Boys and girls have different roundhouses and each one can sleep up to 12 children depending on their age.
A fully trained and DBS checked, member of staff will always be on site (including overnight) in case of emergency. However, responsibility for the children's welfare still lies with the teachers in charge of the trip.
The children and adults will be briefed on health and safety at the start of the residential.
Toilets
We have different toilet facilities on site: standard flushable toilets, urinals and eco composting toilets.
We have outside and inside hand washing facilities available with soap and paper towels.
A shower is available on site in the teacher's guest room. Normally, just for the adults, but the children can use it if special circumstances arise.

Feasting Shelter
Our visitors normally eat outside in our feasting shelter, a covered area with enough room to seat approximately 90 people. We have alternative seating areas if the weather is unsuitable for eating outside.

Cafe
Our onsite café serves teas, coffees and snacks to adults at various points during your visit and can accommodate up to 60 children. Our kitchen where we prepare all the food for the event has a food hygiene standard rating of 5 out of 5.
Celtic Harmony Camp is located in a beautiful woodland setting in rural East Hertfordshire.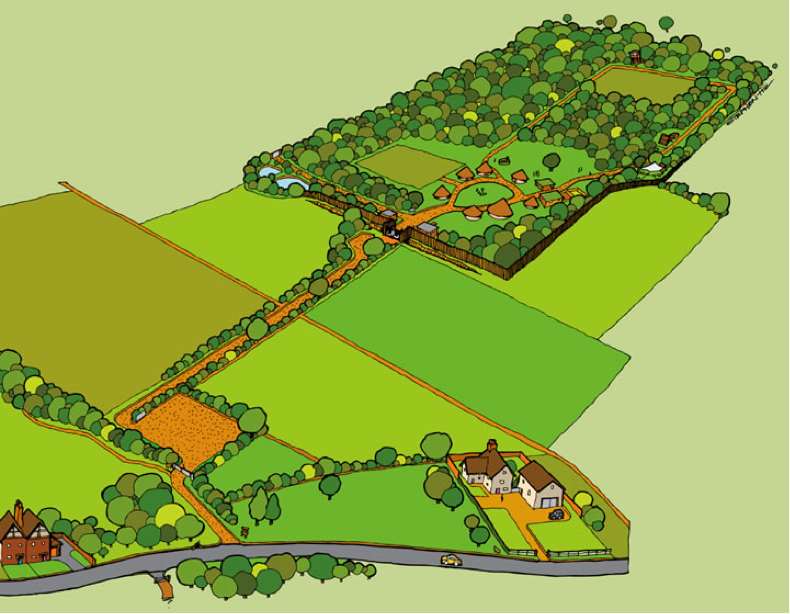 The residential focused targeted activities throughout both days with a mix of practical and knowledge content. It was an authentic experience to hook our pupils into Prehistory knowledge with very clear teaching content. Thank you.
I loved Celtic Harmony, I felt like I was back in time. I missed my family and I was a bit scared about sleeping there but I'm glad I went!